Day 3 started with a lot of hope.  30th was a little high but we had performed well in the middle of the field.  But First we have awards to give out.
Team 3838 hopefully waiting amongst the other teams.
Our announcer starts listing the first award winner.
The stands erupt as the team sitting below us receives the Rookie All-Star award for fields Hopper and Newton.  Team 5526, tCATS, from Torrean, Coahuila, Mexico.
The last award for the day goes to Team 2015, The Cyber Knights.
Then the team leaders go back to their individual fields for the Quarter Finals Alliance Selection.  Here the first alliance captain from Team 118, Robonauts, has already chosen Team 1678, Citrus Circuits,  while he 2nd alliance caption from Team 195, Cyber Knights, receives the captain's hat.
The last pick of round 1 taken by the Eight Alliance Captain, Team 4118 Roaring Riptide.
The eight alliance picks twice in a row to start the 2nd round.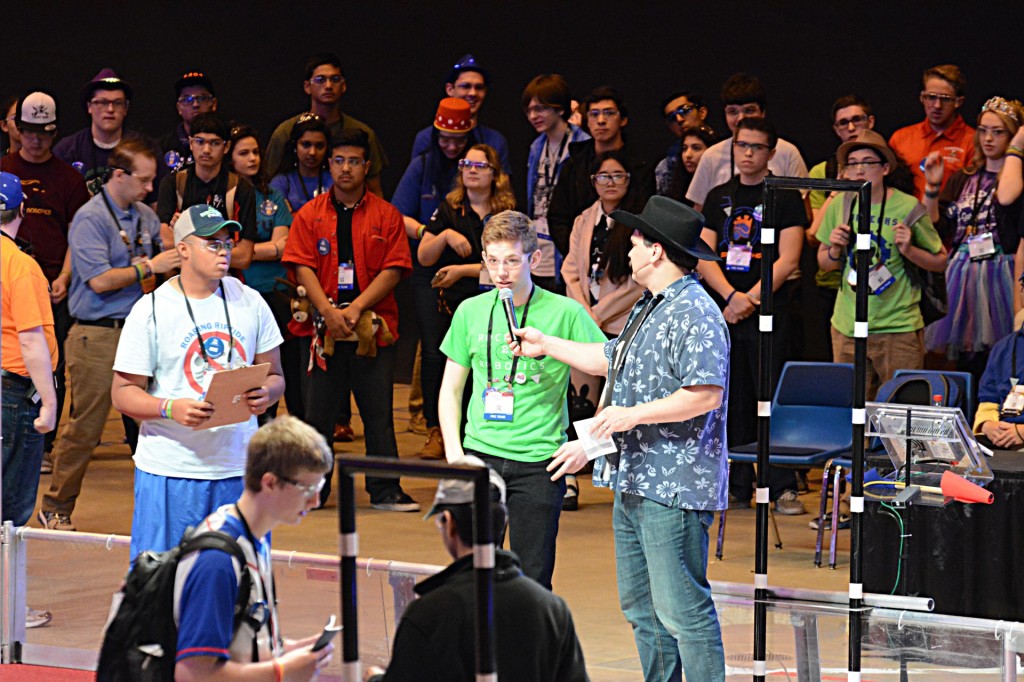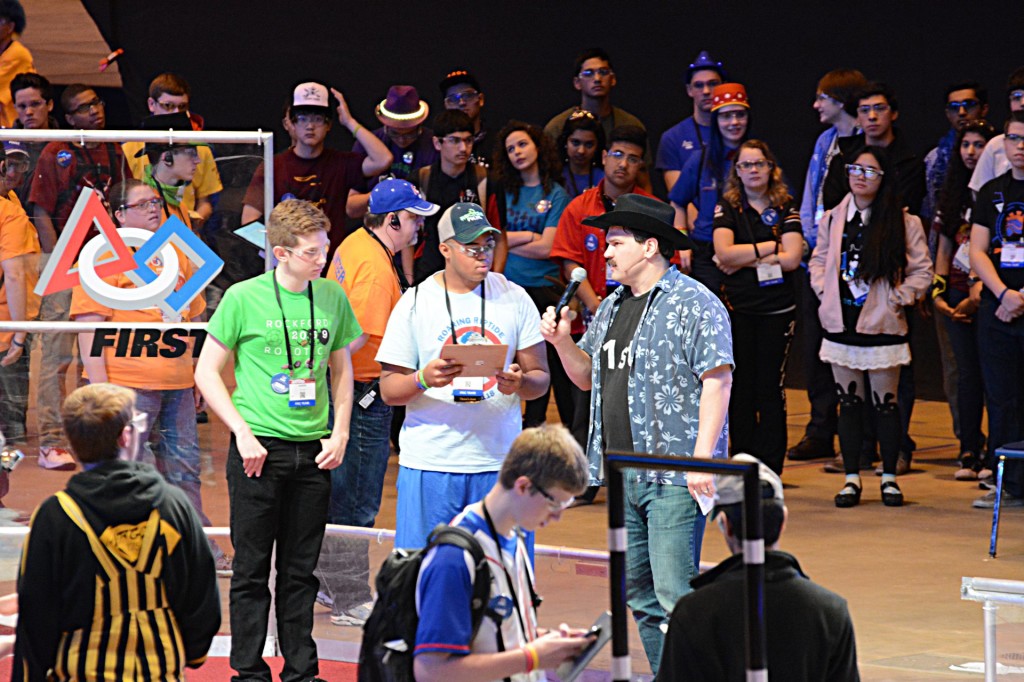 The 2nd and 3rd rounds go fast as each alliance announces their picks with little hesitation.  With two picks left in the 3rd round we have 11 teams ahead of us in the rankings.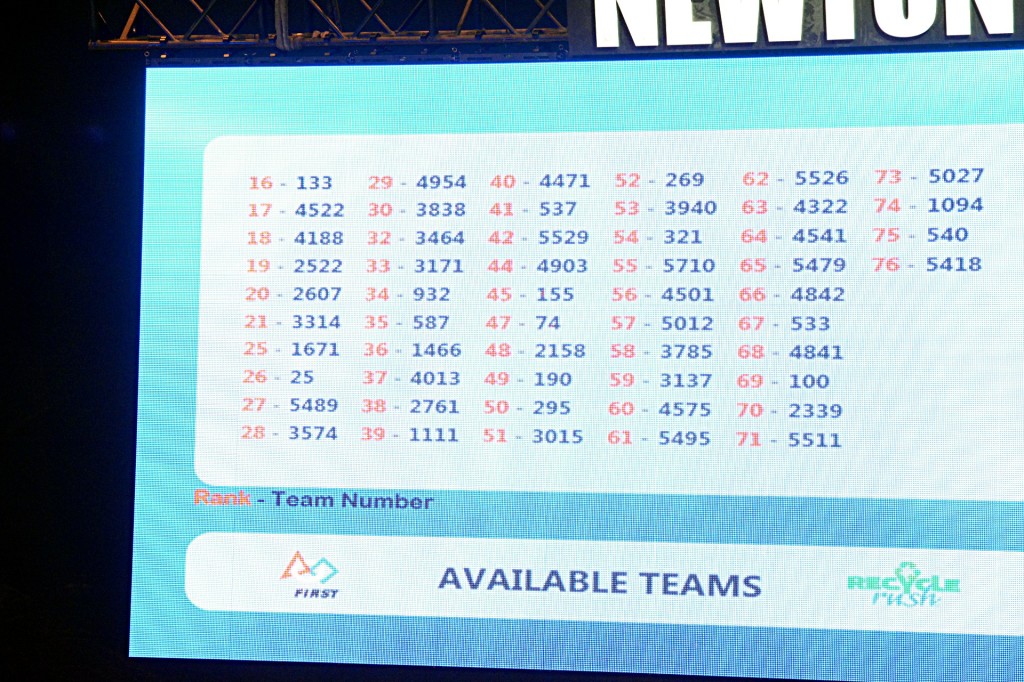 The third round is over and we're left out.  Or are we?
To our surprise they announce a 4th round where each team will now select a backup team in case an alliance partner is unable to continue.
The last pick is made.
The selections are made.  6 of the 8 backup teams were led by young ladies.  Hmmm, maybe the captains are looking ahead to the party.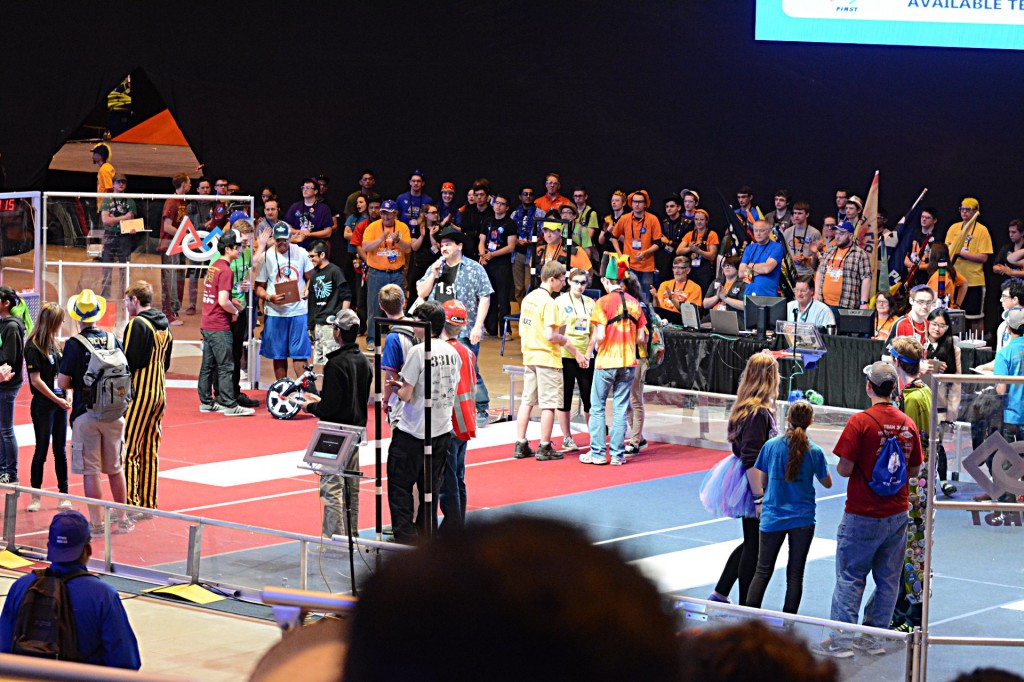 I think we would have been selected if only the alliance captains borrowed Gryffingear's, sorting hat.  Don't you?
But we didn't do badly for our first try.  Only six teams shy of making it into the quarter finals.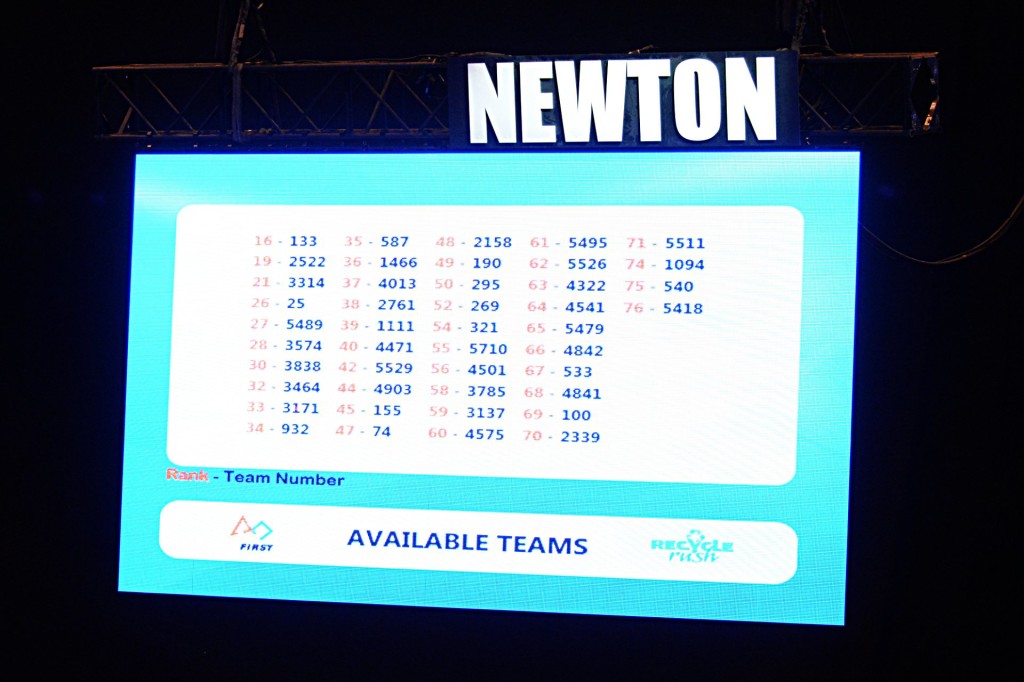 We went off to pack up the pits and load the bus for the long ride home.  But our day wasn't done so stay tuned for Day 3 Part 2, coming soon.